Malcolm Gladwell, responding to criticism of Duncan Watts:
In the end, though, I suppose that I feel the same ways about his insights as I do about Steve Levitt's disagreements with me over the causes of the decline in violent crime in the 1990s. I think that all books like The Tipping Point or articles by academics can ever do is uncover a little piece of the bigger picture, and one day—when we put all those pieces together—maybe we'll have a shot at the truth. (via orgtheory)
Quibbles over which theory is right and which is wrong are too shallow, as both only work because they describe an aspect of an ultimate underlying dynamic. Someday these debates will be suspended by a unified theory capable of accounting for all possible phenomena… Such is the ideology of contemporary science, found ubiquitously throughout popularizations of physics and other sciences. It was what drove Einstein mad in his ill-timed late life encounter with quantum mechanics. The notion that, given enough data, scientists would be capable of making exact predictions of every future event – reading the mind of God.
It is this mad desire for completion whose flip-side is panic in the face of 'determinism', signifier of the loss of autonomy. The stark revelation of a predestination, a world in which we have no say and from which there is no escape. Yet of what are we really frightened? Losing control, becoming zombified shells watching passively as their lives play out before them, paralyzed in motion… This animate paralysis, or what Eric Santner calls petrified unrest, is the agony of fantasy, in which one is reduced to the omniscient and omn-impotent gaze upon one's own birth and death (therefore the fantasy of absolute correlationism, a greater thought supposedly cosubstantial with the genesis of thought). It is the agony of being seized by suspended animation, in which the soul is trapped inside its runaway vehicle, spiraling toward oblivion… The fear is not of the loss of autonomy, but its completion, the final severing of the tenuous bond between soul and body. Fear that autonomy will somehow persist even in death: taphephobia realized, waking up one fine morning entombed. We struggle in vain to discover some diving bell to which we can cling… Even Monsieur Bauby will seem lucky by comparison.
This seizure is ultimately the pacifying effect of a certain legalistic philosophy of science, according to which a universal code of law clandestinely regulates every slight detail of existence, to the point that there is absolutely nothing that occurs without first being meticulously prescribed by that law's letter. Everything is 'reduced' to its physical prescription. Yet like any law, this reign can only establish itself on the basis of a certain illicit violence in which a lawless force initially imposes that law, capturing some territory in a state of exception. Within the mobile borders of this state, the reason of the strongest prevails, finally inverting itself by depicting reason as the source of strength, or the effect as (quasi)cause of its cause. The imposition of (in this case, physical) purpose upon reality is no longer occasioned by the pure power to do so, and rather appears as the necessary effect of the justice of the purpose itself. In the normal state of law, this appearance becomes really effective, the lie invents its own truth, reality conforms to its own fictional distortion. This is real abstraction – not a mere deception of belief, but a deception trained into the 'body' (in the broadest sense of an entity).
Before this training has been fully assimilated by the seized body, it resides in a nightmarish world in which nothing is certain, nothing is secure, and the slightest contingent whim could result in the most brutal torment. That is, until Stockholm Syndrome begins to take effect, and the anxiety is abated by partial identification with the persecutor's will, its internalization and adoption. This is how man has for so long understood science, as the pragmatic complicity with the persecuting force of nature. It has allowed man to maintain sanity in the face of an otherwise crushing impotence. And taphephobia takes effect precisely when science or law seek to appropriate that last reserve of uncertainty or underdetermination which we so quaintly call 'freedom'.
Science as law of the Universe – a fantasy sustaining so many unnecessary catastrophes. It is the fantasy that the Universe is a really well-ordered whole within which we are allotted our meager place, mercifully granted some spare windfall of agency – in fact nothing more than a residue of unpredictability. This fantasy does not have its origins in science, but is likely as old as language itself (the defense of this assertion will have to wait, as it deserves more detail than I can afford it here). This structure has survived many revolutions, and in every upheaval houses the new ruling class. To say it is the last undigested vestige of religion is to obliviate the fact that it is no more native to religion than anything else. Paraphrasing Althusser, we can say that this structure has no history. It is a morphological feature eternally available to any material process able to approach its event horizon, and whose influence is felt even prior to its emergence, in the various strategies of warding-off, evasion, and defense that anticipate it.
This is what makes the militant atheism of Dawkins and Harris so insufferable: they metonymically replace the true offender with one of its patsies, and insodoing only promote a more timely avatar of the same offense. The true enemy here is neither religion nor science, but the shared structure by way of which they are each capable of securing normativity, or the 'spontaneous' conversion of uncertainty into some degree of zealotry (rebelling against one empire in the name of an empire to come). Zealotry in the name of science: is there a more profound perversion? Yet it does exist anywhere the name of progress is invoked, anywhere that technological development is revered as the source of coming salvation… The militant atheists do not approach a genuine eliminativism because they seek only to destroy outmoded 'religious' theories in the name of an equally corrupt upgrade. (Unfortunately, Churchland also compromises himself in this manner.) This is not to rehearse the cliche that atheistic science is simply religion in another guise. Science and religion are guises worn by the bloodless passion for control, sustained as they are by fantasy and the surplus-jouissance it throws off (identification with and enjoyment in repression).
Of course, I'm no physicist, and even if I were, I'd be in no position to proclaim attempts at the unification of relativity and quantum mechanics to be a priori futile. And while there may be good reason to doubt the possibility of a Grand Unified Theory of Everything, my issue here is not with attempts at unification. My complaint is against the notion that a theory can ever be complete, or that theoretical prediction can coincide with universal prescription. Theories are by definition bound to uncertainty in the face of the future, eternally subject to the possibility of failure in the face of unpredicted outcomes. Even the most well established and accepted theory is intrinsically vulnerable to being torn open, exposed to the corrosive force of the unknown. Moreover, theory must remain so vulnerable, and this vulnerability must be ruthlessly defended against all attempted impositions of necessity in the name of certainty.
This is not the same as castration, or the renunciation of the desire for complete possession of jouissance (the desire for omniscience and omnipotence, intellectual intuition, etc). Castration always operates within the structure of fantasy, or rather, inaugurates it. It is still an internal stop-loss measure in which one renounces the possibility of possessing full jouissance while nonetheless presupposing that the prohibited really abides apart from the prohibition. Castration still holds out the minimal jouissance thrown off by the prohibition itself, by way of which one feels in control of oneself, actively choosing to obey, and therefore enjoying this relatively autonomous obedience. It sustains the security of the normative suture. What would be needed is the dissolution of the fantasy that there is a fullness or completion which one is obliged to renounce, or in other words, that the big Other exists. This would be the 'feminine' counterpart to the 'masculine' structure of fantasy (or to be more precise, it is a possibility open to the feminine position, but not necessarily consequent upon it).
Castration sustains the fantasy that we are not totally determined by the law (of nature, in this case), that it does not 'control' us, and that we have some meager reserve of freedom which allows us to 'choose' the law, to insert ourselves into the chains of causality. Yet if we are really free from nature's control, we are no less free from control by ourselves. This freedom is the unconscious, as that which is free in me but which I do not consciously determine. The will is not free, but there is something embedded deep within the will that can disrupt its consistent determination in conformity with prescribed behaviors. This unsettling spontaneity can be reincorporated, retroactively justified or owned, but it no more belongs to me than anyone else. What is needed now is a subjective position capable of identifying with that freedom 'in me more than myself' without thereby appropriating it, a real emergence or emergency that is not internalized by law as the illicit source of legitimacy.
This sort of unilateral identity is precisely what non-philosophy pursues, and moreover is at the heart of what I've been calling experimentality. Experimentality is irreducible to experimentation instrumentalized in the name of the defense of a theory (scientific experimentation), although it entertains an essential relation therewith. Scientific experimentation may be undertaken in the name of bolstering a theory, 'closing up' any holes or loose ends and solidifying any vagaries…but this desire for closure serves only to summon unforeseeable forces from the outside. In Reza Negarestani's terms, science is not 'open to anything', it has no tolerance for liberal or economical openness in which all claims are equally welcome, but rather, in its restless desire for closure and sterility, exhibits a radical openness in attracting all manner of unpredictable violence, results and outcomes that literally butcher open theories so elegant and pure… Experimentality is the Insider employing science as a lure for such divine violence.
Alex's seemingly heretical comments on totality and totalization become quite attractive in this light. Once bereft of the taphephobic fantasy repelling the total closure of law upon itself, we can see the sense in which this fantasy sustains that very law. Completion is essentially fantasmatic, an empty locus around which law organizes, but which must remain empty, thereby allowing room for economical flexibility and openness (in the sense that law is open to our autonomous self determination, it affords us the freedom to endorse or transgress it, as either option only props it up). Totalization, on the other hand, would amount to a real closure that would force the law to confront the incompletion of the totality itself. The rigidity of the closed totality would expose certainty to its own groundlessness and absolute vulnerability. It would tempt the unknown at all points, and thereby make the totality itself an experiment infinitely vulnerable to being opened by unknown forces.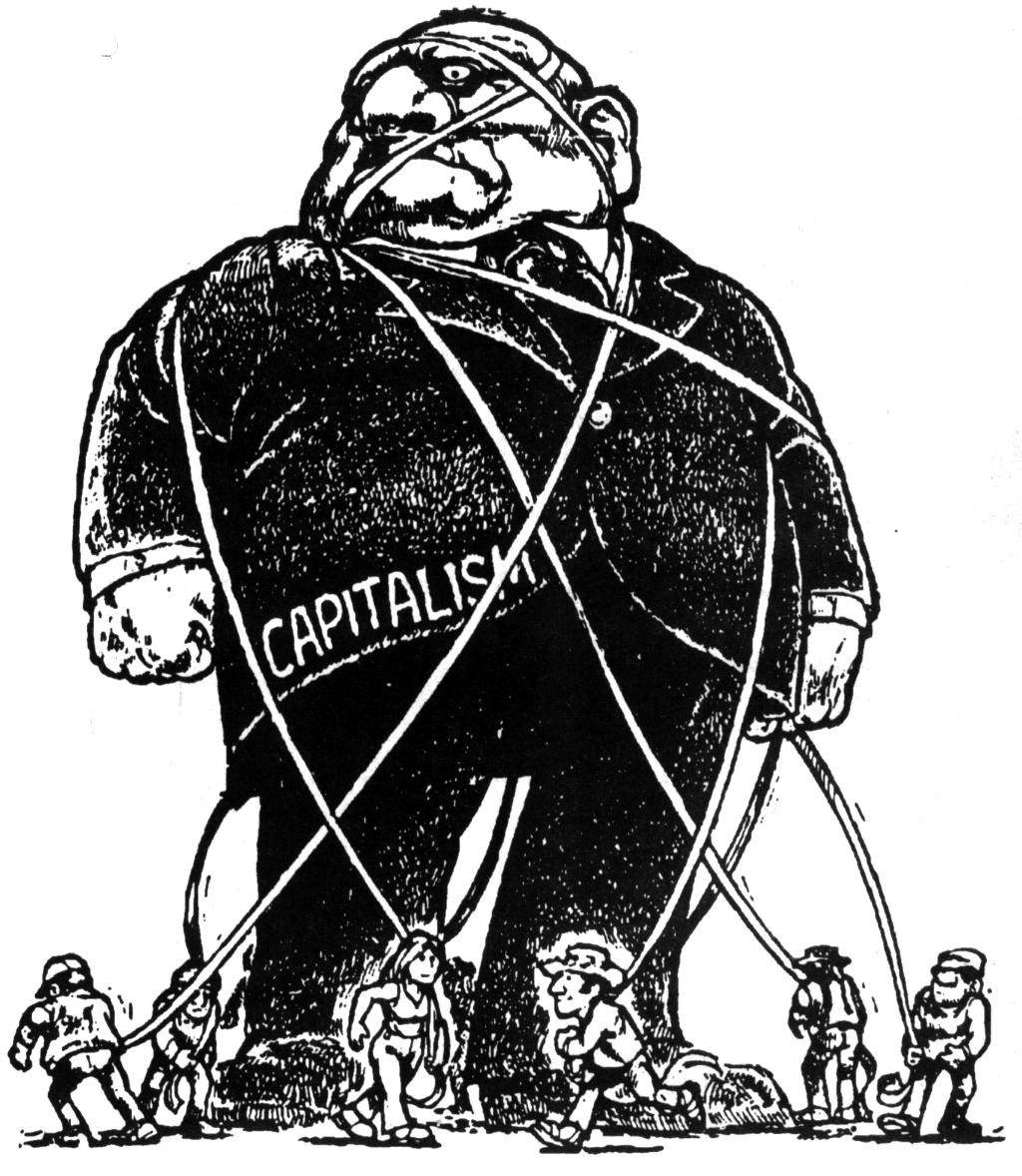 This is all the more warranted in a time in which law is increasingly open or underdetermined in its signification while nonetheless remaining fully potent in force. Capital is the very name of this force of law, or control, that refuses to substantiate prescription while maintaining its form. All that is solid melts into air. The content of law is liquidated, the exception becomes the rule… This global state of exception into which we are perilously backsliding no longer employs economical openness in the name of greater closure, but makes closure or completion a tactic of generalized economical openness or flexibility. Every 'totalization' is only enacted in the name of a greater detotalization. Capital is not the great totalizing force some suspect. It is rather that force of detotalization which aims to unbind all prescription while nonetheless concentrating the force that formerly secured said bondage, then reinvesting that force again, endlessly expanding the reach of its generalized exception. In the face of this monstrous self-perpetuating control, we must oppose the impossibility of control beckoned by totality and closure.
On this note, I must admit the validity of Duncan Law's suspicions vis-a-vis this post. I certainly do not advocate the fantasy in which science, upon arriving sufficiently close to completion, will free man's desire for an infinite voluntarism, the ability to fulfill every wish and dream… My point there was that this trajectory coincides with the shrinking of man's autonomy, such that if this imagined proximity is ever attained, man would sadly discover there is no longer enough of him left to dream… I mean this figuratively of course, but the point is that mastery of nature would coincide with man's total naturalization or absorption into natural determination, and hence would imply the loss of man's autonomous self-determination. The upside of this, however, is that the total naturalization of man, if ruthlessly pursued to the end, would also coincide with the denaturalization of nature itself, or the sundering of the fantasy of natural necessity which sustains the notion that science can ever be complete. Totalization precludes completion – or complete clarity of prediction – in the name of total exposure to contingency or unpredictability. The desire for completion only sustains a disingenuous regime of enforced necessity, and subsequently, the relativization of enforced prescriptions in the name of a universally self-enforcing formal necessity, an unbounded control whose tumors spread everywhere…