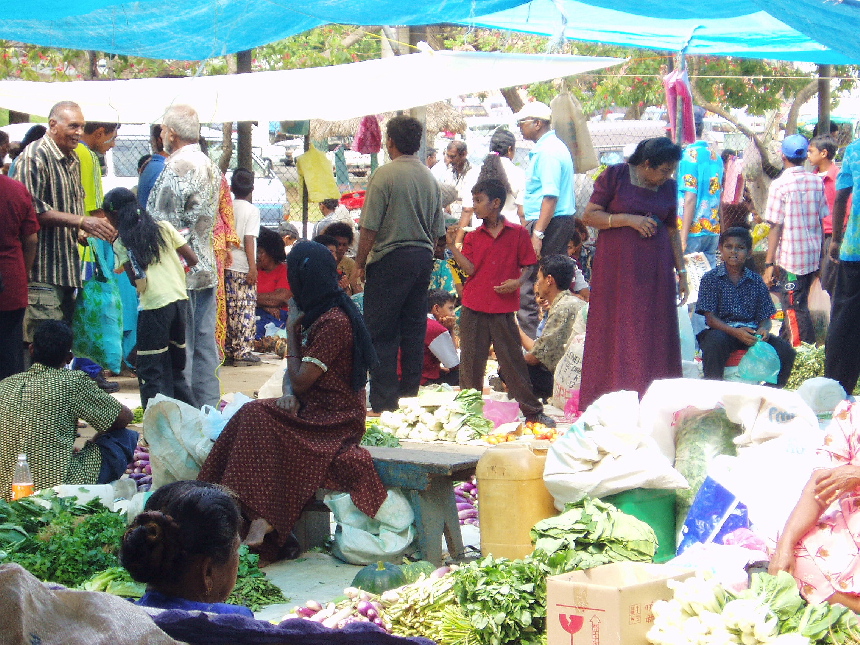 Which of these does not belong?
One of the great distortions operative in popular discourse is the notion that capitalism is a market economy. It is not. A market operates on the basis of massive competition amongst merchants, and a very large ratio of suppliers to consumers. Capitalism does the opposite, choking out competition at every possible opportunity, and shrinking that ratio to the point where there is a handful of suppliers of any given good servicing the entire global population of consumers.
Capitalism, as Fernand Braudel said, is an anti-market economy. Capital pools, whose most effective avatars are corporations, seek at every opportunity to increase their market share, crushing or subsuming competition. But when the market-space is controlled by a handful of powerful suppliers, it is no longer a market-space at all. It becomes like the interior of Wal-Mart: a strange simulcra of the market square, with blindingly white sterile surfaces replacing the stigmatized uncleanliness of city centers.
There is a difference between the merchant and the capitalist, despite the way in which we have collapsed them in historiography. The capitalist is the merchant possessed by an inhuman logic, a monstrous algorithm for which human beings do not exist. All that exists are sources of profit and hinderances to profit. Merchants may have been amongst the first groups to yield to this algorithm, but in time it swallowed up the aristocracy, the state, the banks, and even the workers.
Yet there is a very different set of praxes that may arise from the merchant-form. Peter at Rethinking Markets has a great post up about the difference between quantification of value and commensuration. Capital entities are able to quantify, to set an objective price that cannot be questioned. Yet markets do not really operate that way – they involve haggling, appraising, cooperating. Market price is not an objective quantity, but a negotiated value, and indeed, value is inseparable from its negotiation. This is not to say that exchange-value becomes dependent upon perceived use-value, but that the dichotomy dissolves in the space of a value-dynamic, a value-function that escapes a static value-form.
Aaron at Crooked Timber asks what sort of positive project the left might advocate, if it relinquishes the futile game of poking holes in the dominant consensus. I think whatever it is, it should involve a retrieval of these muted and even extinguished potentials lurking within the market economy, before its assimilation into capital's anti-market. There are real, tangible gains to be made from this strategy: think of how often the right poses itself as pro-business, against leftist pro-governmental centralization. The left can claim an entirely different terrain here, knocking the right off its feet. We should be pro-small business, pro-entrepreneurialism and small, flexible networks, against massive, market-suffocating buerocracies of both govermental and corporate varieties. The most effective anti-capitalist strategy must be simultaneously anti-corporate and pro-market. Here we can exploit Paul Krugman's insight that America, despite its popular identification with the entrepreneurial spirit, is in fact disproportionately weighted in favor of big businesses, which of course crowd small competitors out of the market.
I think a crucial distinction here is between capital's 'free market' and an 'open market' on the model of open source, open access, etc. In a free market, one is free to grab as much power and influence as one wants, thereby swallowing up the market in the process. An open market would be engineered to maintain a level, egalitarian playing field, undermining capital's self-expansion in the process. Such a model is only a preliminary sketch, but is perhaps a place to start.